Discover how to stop overthinking.
Lift yourself out of loops of negative thoughts
and learn how to stay clear and positive.
Do you find yourself getting caught in loops of negative thoughts? Are you prone to ruminating or fretting over things? Getting stuck in these unhealthy thought patterns feeds our stress and anxiety.
We can learn how to stop overthinking by identifying and strengthening key mental functions that free us from overthinking and stop us feeling trapped by worries and concerns. 
At this workshop, you'll learn to recognise the causes of overthinking, and how to stay relaxed, clear and positive.
Everyone is welcome – no meditation experience is required.
Learn the drivers of overthinking.
Practise proven methods for how to stop overthinking.
Improve your mental clarity.
Hear practical Buddhist wisdom applied to modern daily life, and enjoy guided meditations & tips for inner peace. 
Morning tea is provided with a half hour break. Seating is on chairs.
Seating is on chairs.
$50
Free for Centre Members
Resident Teacher and Buddhist nun Kelsang Dana will teach this workshop. Dana has been practising Buddhist meditation for 13 years. Through her joyful and loving aspect, she is able to communicate the essential points of meditation and Buddhism in a practical way that makes people feel confident, uplifted and encouraged.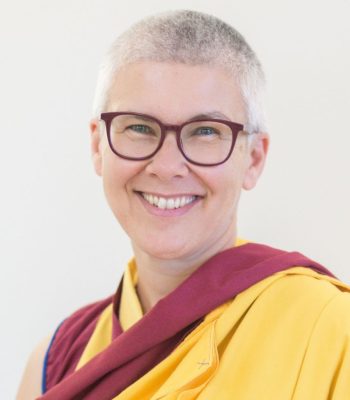 Contact Us
Telephone 0477 044 607
Email info@meditateincanberra.org