Looking to integrate meditation and mindfulness into your workplace wellbeing or employee engagement program?

We can help support your staff with simple meditation techniques to:
Improve productivity
Enjoy more harmonious relationships
Reduce stress
One of our qualified meditation teachers with corporate experience can come to your premises to run a short workshop with guided meditation and advice for juggling competing demands, building resilience and improving mindfulness.
We can recommend one of our partner venues in various locations around Canberra and help you organise an off-site meditation workshop for your team, taught by our Resident Teacher, Kelsang Dana. An ordained Buddhist nun, Dana previously had a long career in government policy and management consultancy.
Our 45 minute Wednesday lunchtime class at Belconnen Arts Centre integrates perfectly into your Employee Wellbeing Program. We can invoice you directly to enable your staff to learn three types of meditation over a 9 week cycle, focusing on (1) Methods to manage and reduce stress (2) Improving clarity of mind and mental resilience (3) Motivation, engagement and workplace relationships.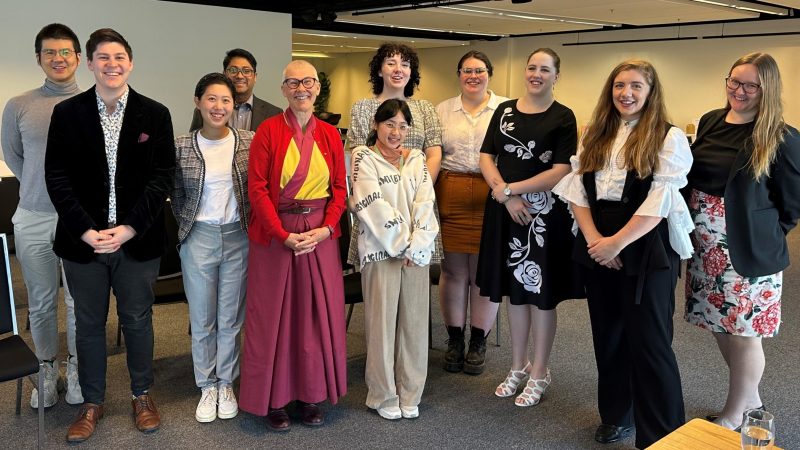 Australian Buddhist nun Kelsang Dana is the Resident Teacher of Bodhisattva Kadampa Buddhist Centre in Canberra. Dana has been practising Buddhist meditation for 13 years. Through her joyful and loving aspect, she is able to communicate the essential points of meditation and Buddhism in a practical way that makes people feel confident, uplifted and encouraged. Dana's previous career in government policy and management consultancy gives her clear insight into workplace challenges and how meditation promotes employee confidence, engagement and harmony.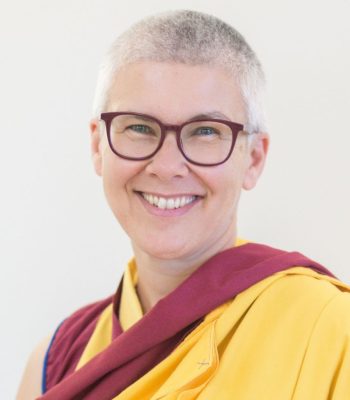 Make an Inquiry
Telephone 0477 044 607
Email ad@meditateincanberra.org