Our Centre
& Modern
Buddhism
Bodhisattva Kadampa Buddhist Centre
We are a modern Buddhist meditation centre offering classes for everyone. Buddhist meditation techniques have been practised by people for thousands of years, whether they're Buddhist or not. Our practical classes enable people with busy lives to experience deep and lasting happiness.
Bodhisattva Kadampa Buddhist Centre is a not-for-profit organisation. Our classes, workshops & retreats provide a comfortable and relaxed environment in which people can discover the benefits of meditation and modern Buddhism for themselves. Everyone is welcome!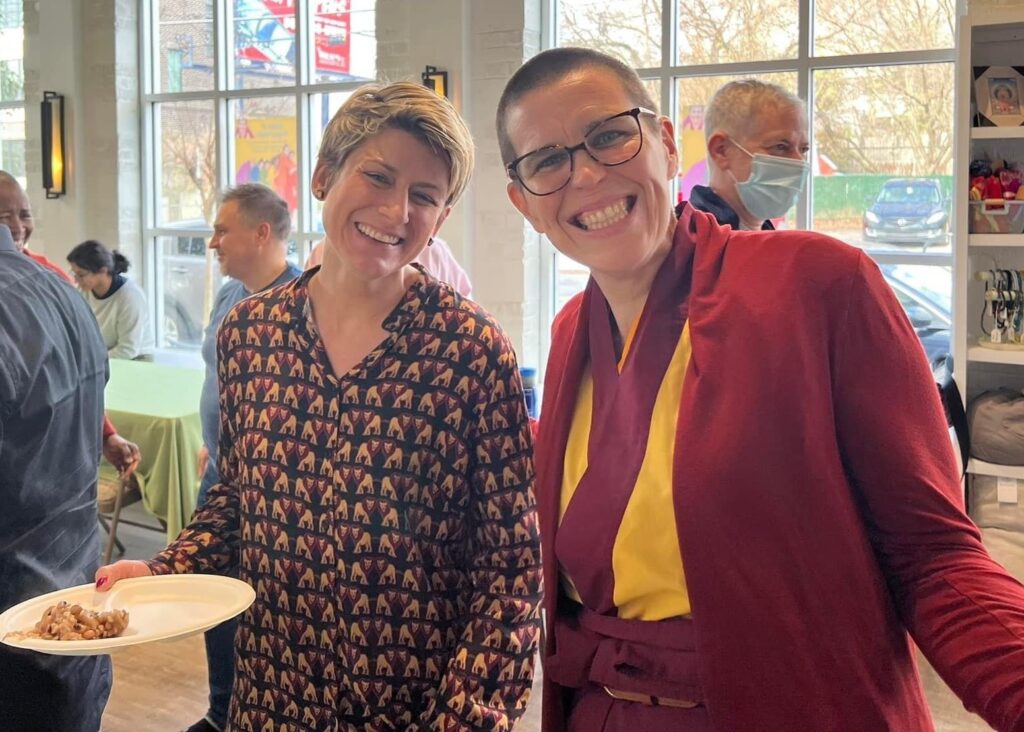 Modern Buddhism
Modern Kadampa Buddhism is a special, practical presentation of Buddha's teachings that is particularly suited to the modern day. It was introduced into contemporary society by the world-renowned meditation master and scholar Venerable Geshe Kelsang Gyatso Rinpoche.
Modern Kadampa Buddhism preserves the meaning and intention of Buddha's original teachings while presenting them in a clear and systematic way that anyone of any nationality, age or gender can easily understand and put into practice – making everyday modern life more joyful and meaningful.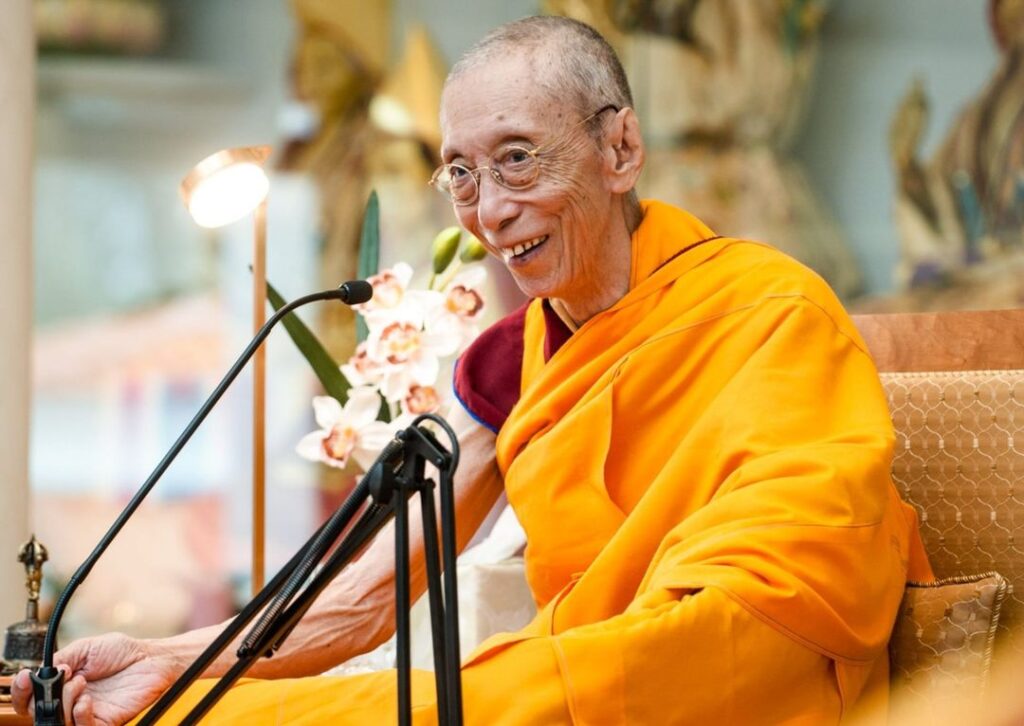 Our Tradition
We are a member of the New Kadampa Tradition – International Kadampa Buddhist Union (NKT-IKBU), a Mahayana Buddhist tradition founded by Venerable Geshe Kelsang Gyatso that is derived from the Buddhist meditators and scholars Atisha and Je Tsongkhapa. The New Kadampa Tradition is an association of study and meditation centres dedicated to helping people everywhere find meaning and purpose in their lives, and to the developing of genuine inner peace and happiness.
For more information please see the main Kadampa website.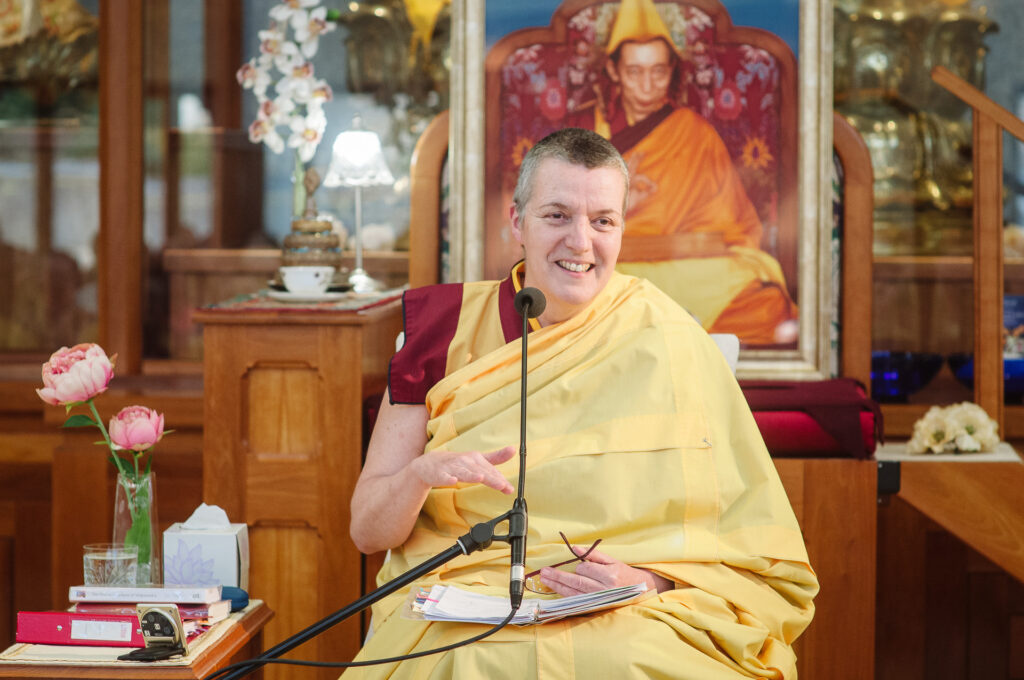 Our General Spiritual Director
The General Spiritual Director of NKT-IKBU is Gen-la Kelsang Dekyong, a Buddhist nun and senior disciple of Geshe Kelsang Gyatso. Gen-la Dekyong has studied and practised Kadampa Buddhism for many years under the guidance of Venerable Geshe-la, and is the Resident Teacher at our mother centre in the UK, Manjushri KMC. Gen-la Dekyong's teachings, humour and kindness exemplify the essence of the Buddhist way of life.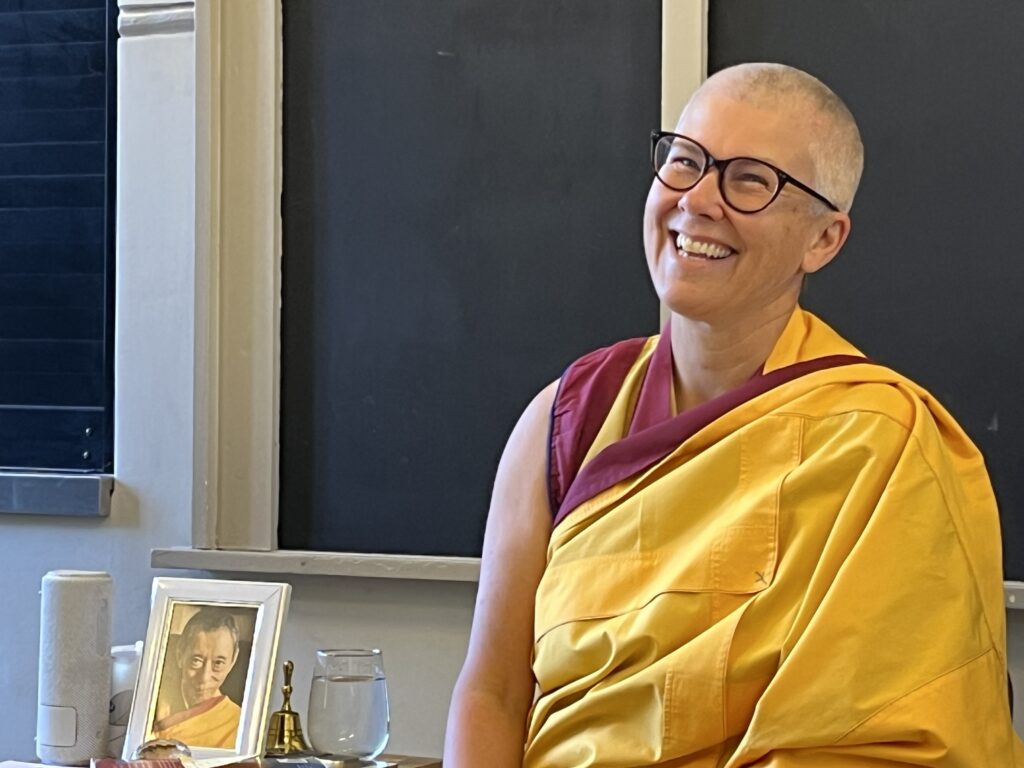 Our Resident Teacher
The Resident Teacher of Bodhisattva Kadampa Buddhist Centre is Kelsang Dana, an ordained Buddhist nun.
Dana has been practising Buddhist meditation for over 12 years. Through her joyful and loving aspect, she is able to communicate the essential points of meditation and Buddhism in a practical way that makes people feel confident, uplifted and encouraged.
Before coming to Canberra, Dana was the Education Program Coordinator at our sister centre in Sydney, Kadampa Meditation Centre Sydney, where she studied and taught various classes for over a decade.
Contact Us
Telephone 0477 044 607
Email info@meditateincanberra.org