Simply Meditate Class
Wednesday lunchtimes 12.30pm – 1.15pm $12
Belconnen Arts Centre, Emu Bank
Meditation & Buddhism Class
Tuesday evenings 7pm – 8.15pm $15
17 Bent St, Turner
Meditation & Buddhism Class
Saturday mornings 10am – 11.15am $15
Griffith Neighbourhood Centre, 53 Stuart St
Simply Meditate Class
Tuesday mornings 11am – 12pm $12
Weston Creek Community Centre, Whitney Place, Weston
Fri 23 June
Join us at the Centre in Deakin from 6pm for a 15 minute guided meditation followed by Q&A over a bowl of soup by the fire.
6 – 7pm Fri 23 June  $10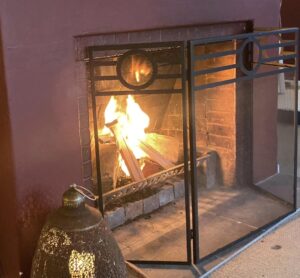 Surfing Life's Problems
Learn methods to change your mental approach to remain happy and strong in the midst of life's challenges – and become a master of your own mind, coping smoothly with whatever arises.
At Ainslie Arts Centre with Resident Teacher Kelsang Dana.
$50 or free for Centre Members
Karma: an In-Depth Workshop
Our mind is like a field, and all our actions or karma are like planting seeds. 
At this in-depth workshop, we will explore how karma functions and what specific karmic results follow from our actions – and how we can generate good fortune, and purify our mind of negative karma.
With Resident Teacher Kelsang Dana.
$45 Book Here
What people are saying...
Chanted Prayers at our Centre
4 Barron St Deakin
Make your mind pure with chanted prayer and meditation
– everyone welcome.
No charge. Simply turn up 10 mins early if it's the first time you've come to a Puja.
What are
our classes
like?
Take a listen
International Festivals: online & overseas