Our mind is like a field,
and all our actions are like planting seeds.
Understand how your karma is creating all your experiences, and how you can create the life you wish for.
Please send us an email if you'd like to be on the waiting list. More karma teachings to come! Email:
When we find ourselves immersed in problems, we often ask: Why me?
Do we have an answer to that question? Do we feel unlucky? Do we feel that we've been dealt an unfair hand?
Buddha's teachings on the law of karma give us a clear and practical explanation for why things happen the way they do, and how we can begin to change our experiences – and create the life we truly, deeply wish for.
Rather than chasing after happiness, we learn to create it. Rather than running away from suffering, we learn to abandon its causes. Understanding karma puts us in the driver's seat of our own life.
In this course, Kelsang Dana will convey how by using the law of karma we can change our experience of the present, heal the past, and create a more fortunate future.
Understand how karma works.
Purify your mind.
Build good fortune.
Sun 2 July from 1.30 to 4pm
Join us for soup by the fire afterwards
Bodhisattva Kadampa Buddhist Centre in Deakin
Free parking
This is an in-depth workshop for those motivated to understand how our actions are creating all our happiness & suffering. 
Seating is on chairs.
$45
including soup
Free for Centre Members
Sold Out
Resident Teacher and Buddhist nun Kelsang Dana will teach this workshop. Dana has been practising Buddhist meditation for 13 years. Through her joyful and loving aspect, she is able to communicate the essential points of meditation and Buddhism in a practical way that makes people feel confident, uplifted and encouraged.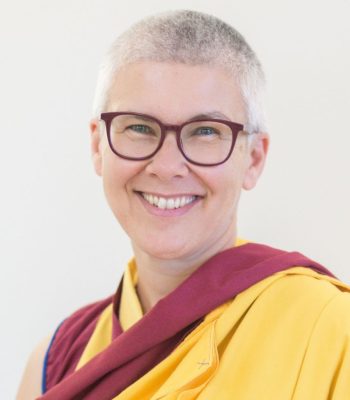 Contact Us
Telephone 0477 044 607
Email info@meditateincanberra.org