Once we understand the real cause of our stress,
we can learn how to let it go.
We all know that stressing out just makes things worse. And yet we also feel like we have no choice but to stress and worry about the crises and pressures we face in our lives.
According to Buddha, stress does not come from external situations but rather from our response to them. In other words, it comes from our mind. 
At this workshop, you'll discover the underlying cause of our stressful reactions – and how to stop them. With a deeper understanding of the problem, and practice in the antidote, we can learn to let go of stress – and find greater mental power and freedom.
Everyone is welcome – from beginners to experienced meditators.
Overcome anxiety.
Reduce stress.
Look after your mind.
Hear practical Buddhist wisdom applied to modern daily life, and enjoy guided meditations & tips for inner peace. 
Morning tea is provided with a half hour break. Seating is on chairs.
Seating is on chairs.
$50
Free for Centre Members
Resident Teacher and Buddhist nun Kelsang Dana will teach this workshop. Dana has been practising Buddhist meditation for 13 years. Through her joyful and loving aspect, she is able to communicate the essential points of meditation and Buddhism in a practical way that makes people feel confident, uplifted and encouraged.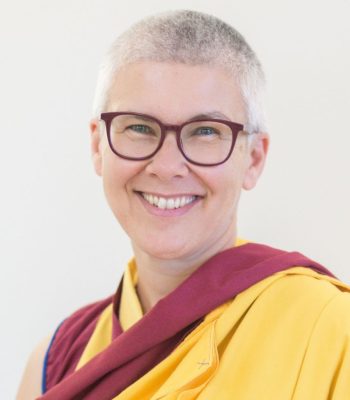 Contact Us
Telephone 0477 044 607
Email info@meditateincanberra.org