Guided Meditation Retreat
Sun 27 Aug
10am to 3pm
In reality, our mind is like a vast clear sky
- pure and unobstructed
In this one-day urban retreat, we will learn some of the Mahamudra meditations taught by Buddha through which we will eventually realise our own mind directly.
We can learn to clear away the inner clouds and to connect to the clear sky-like space of our mind.
Through being guided in deeply relaxing, spacious, and deceptively simple stages of meditation your mind will become progressively more subtle and peaceful. In this way you can experience a profound inner stillness and tranquility that will benefit you in your daily life.
Everyone is welcome – this meditation retreat will suit beginners as well as those with deeper experience of Buddhist meditation.
Refresh your self.
Experience peace.
Breathe space into your mind.
Over three sessions, enjoy guided meditations and tips for keeping your mind  spacious and pure. 
Morning tea & a delicious vegetarian lunch are provided.
Seating is on cushions or chairs.
$65
Includes morning tea & lunch
Free for Centre Members
Buddhist nun Kelsang Dana will guide this retreat. Dana is the Resident Teacher of Bodhisattva Kadampa Buddhist Centre and has been teaching Buddhist meditation for over 10 years. Through her joyful and loving aspect, she is able to communicate the essential points of meditation and Buddhism in a practical way that makes people feel confident, uplifted and encouraged.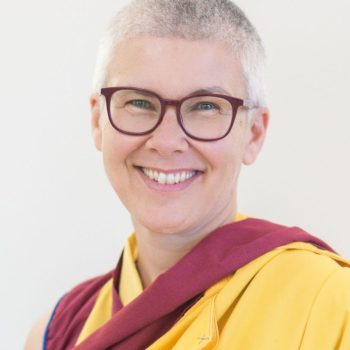 Contact Us
Telephone 0477 044 607
Email info@meditateincanberra.org