Gain powerful insights into how your mind functions
and how to keep it balanced and healthy,
free from anxiety & stress.
Despite remarkable material progress, our human happiness and wellbeing are not improving – and stress and anxiety are everywhere. This is because we don't pay enough attention to how our mind works.
Happiness and suffering are states of mind, and our mind is active in creating our experience of our world. Imputation and perception are not passive processes where we simply encounter enjoyable or difficult situations.  Therefore, if we really want to solve our problems and enjoy our life, we need to understand our mind.
At this workshop, you'll gain powerful insights into the inner workings of your mind drawn from Buddhist wisdom. We'll explore how you can bring your mind under control to keep it balanced, healthy and happy – and find freedom from anxiety and stress.
Everyone is welcome – from beginners to experienced meditators.
Overcome anxiety.
Reduce stress.
Look after your mind.
Hear practical Buddhist wisdom applied to modern daily life, and enjoy guided meditations & tips for inner peace. 
Morning tea is provided with a half hour break. Seating is on chairs.
Seating is on chairs.
$50
Free for Centre Members
Resident Teacher and Buddhist nun Kelsang Dana will teach this workshop. Dana has been practising Buddhist meditation for 13 years. Through her joyful and loving aspect, she is able to communicate the essential points of meditation and Buddhism in a practical way that makes people feel confident, uplifted and encouraged.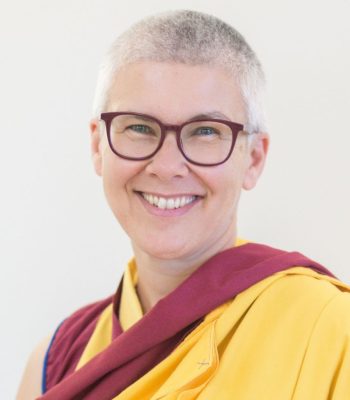 Contact Us
Telephone 0477 044 607
Email info@meditateincanberra.org