Saturday 23 Sep
2pm-4.30pm
A Meditation & Buddhism Workshop
for everyone
Do you speak to yourself in a way you'd never talk to someone who you love and want to encourage?
Many of us have a tendency to be excessively self-critical.  Our inner voice has a nasty habit of undermining our confidence and sapping our motivation. It leads directly into discouragement and all too often can tip us into despair.
At this workshop, you'll learn how to use meditation to free yourself from unhelpful criticism and negative self-perceptions. Rather than sweeping our shortcomings under the carpet, we'll explore how it is possible to relate to them with wisdom – so we feel inspired and empowered to improve.
Everyone is welcome – from beginners to experienced meditators.
Stop negative self-talk.
Find inner strength.
Be your best self.
Hear practical Buddhist wisdom applied to modern daily life, and enjoy guided meditations & tips for inner peace. 
Afternoon tea is provided.
Seating is on chairs.
$50
Free for Centre Members
Resident Teacher and Buddhist nun Kelsang Dana will teach this workshop. Dana is the Resident Teacher of Bodhisattva Kadampa Buddhist Centre and has been teaching Buddhist meditation for over 10 years. Through her joyful and loving aspect, she is able to communicate the essential points of meditation and Buddhism in a practical way that makes people feel confident, uplifted and encouraged.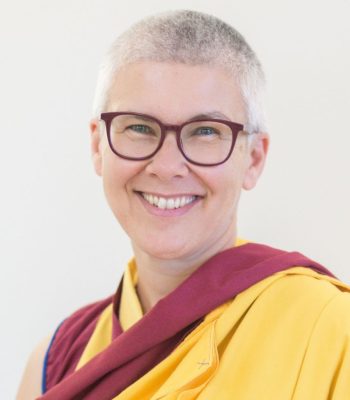 Contact Us
Telephone 0477 044 607
Email info@meditateincanberra.org